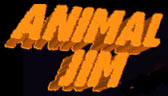 Drag Racing Career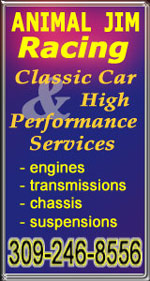 CLICK HERE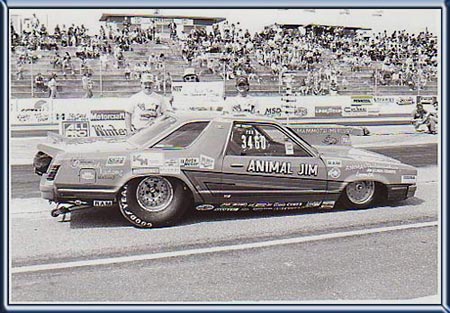 The winner's circle 1988 IHRA Winternats in Darlington

Just the night before winning the race pictured above, Animal Jim had won IHRA's first ever Quick 8 event in a final against Robbie Vandergriff. Crew Chief is Al Schmitt and his right-hand man is Ed Fogelsonger who had put Jim in a lot of winner's circles from 1987 to '89.





Making the Cover...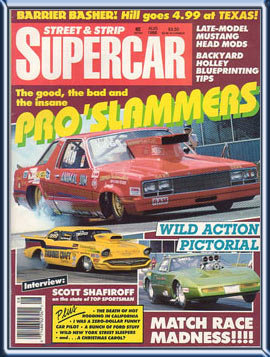 Click to Enlarge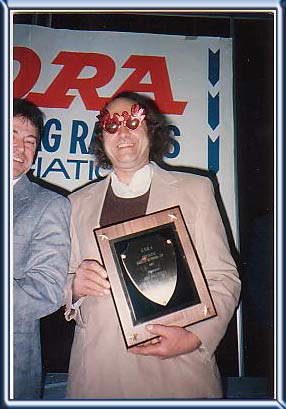 Animal Jim received the Roger Gustin Showmanship award in 1988. A smiling Bill Kuhlmann is standing on his right.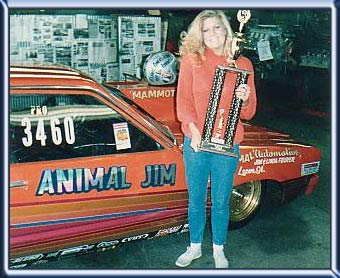 1988 UDRA Championship trophy

Remember Jim's young daughter Jackie from page one? Well, she's finally grown taller than the trophies Animal Jim has won!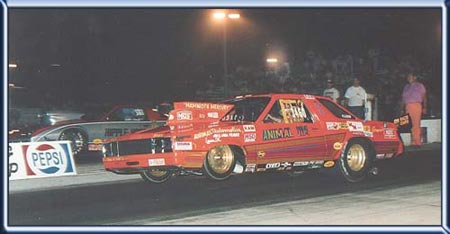 1989 World Series of Drag Racing - Cordova

"In 1989, I won against Jerry Haas to cap my second UDRA World Championship in a row. There is no doubt in my mind, Haas', or anyone else who had witnessed this fantastic run that it was Zeke's best performance ever! I had pulled out all stops on this final. Conditions were superb! My gal Shirley M. had just broken a track record in my lane the run before and left me with a beautiful surface. Even Haas said in the shutdown as we were pulling up our chutes. "Animal, that was an awesome run! I redlit and you still beat me by 3 bus-lengths! I can't wait to see the numbers."

" To everyone's dismay, however, the clocks had gotten screwed up. I was awarded the win, but there was no E.T. or mph times for either of us. That run had to be a high 6 and over 200. "Zeke" and I were gypped out of a 6 sec./200 mph run and an et/mph record. That just shows you that you can win and still be disappointed!!" - A.J.

Zeke and Animal Jim went on to win many more races after that. In May of 1990, Rick Jones had built him a new Pro Modified Ford Probe as a sponsorship and he started the 1990 season as one of the first Pro Mods in the business. He still ran "Zeke" at select match races and he still does! See Booking information if you'd like to have a track near you book Animal Jim for a Special Appearance!