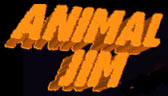 Drag Racing Career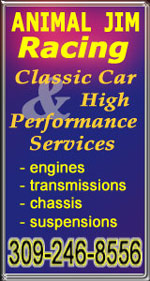 CLICK HERE


Burndown at Sundown - June 11, 2011

RT. 66 Dragway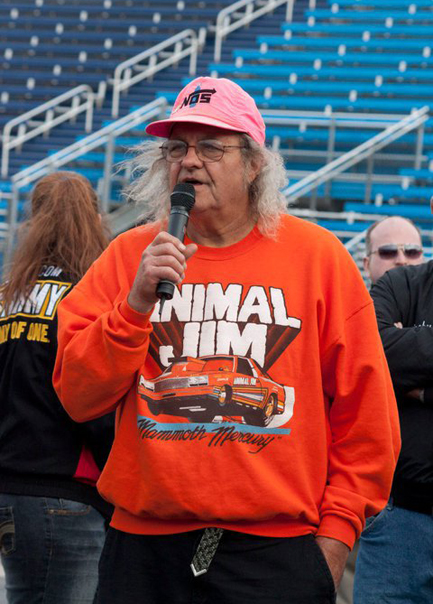 Animal Jim Feurer takes to the mike at the RT. 66 Raceway Starting Line Party the evening of June 9th, 2011.The Starting Line Party was held as a perk for the upcoming Rt 66 Chicago NHRA Nationals ticket holders. That event will be July 7-10. Other drag racing celebrities on hand to entertain the fans at the June 9th Starting Line Party included Tony Schumacher, TJ Zizzo, Kenny Safford, Bob Bode, Bill Reichert, John Lawson, the Messino brothers and Steve Spiess. Several of the celebrities' cars were on display. During his spiel, Animal Jim related a condensed drag racing history celebrating NHRA's 60 year anniversary. Refreshments and an autograph session followed the interviews.

Thanks to Doc Smith of Doc's Equipment in Lacon, IL., Al Schmitt from Streator, Al Thompson of ATR in Joliet, and Jim's wife and partner, Linda Lou Feurer. His performance at the Burndown at Sundown was a huge success. Animal Jim and Linda own Animal Jim Racing, a performance shop in Lacon, IL.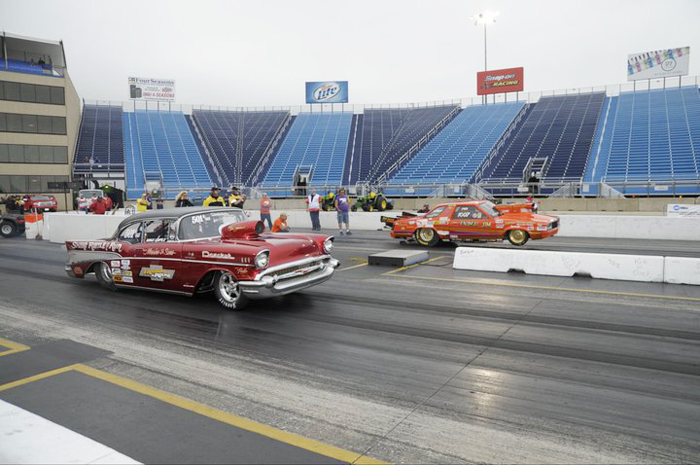 Animal Jim and his authentic 32 year old nostalgia Pro Stock car "Zeke" lead the way in a Match Race feature VS The Messino brother's updated Shake Rattle and Run 57 Chevy driven by the top end winner race driver, Mike Lopez. The June 11th, 2011 feature named "The Burndown At Sundown" was a feature show to accent the NHRA Div. Three weekend at Rt. 66 Raceway. The show included T.J. Zizzo's Top Fuel car, The Drastic Plastic Fuel Altered, Jet Cars, nostalgia Pro Stocks and more.