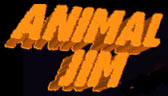 Drag Racing Career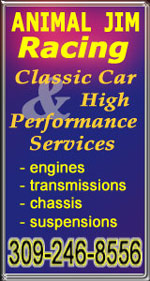 CLICK HERE



Animal Jim's 40 Year Anniversary
World Series 2009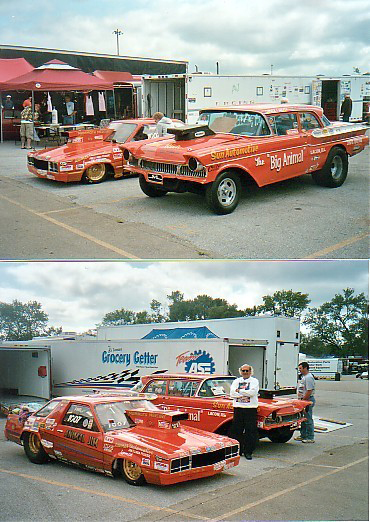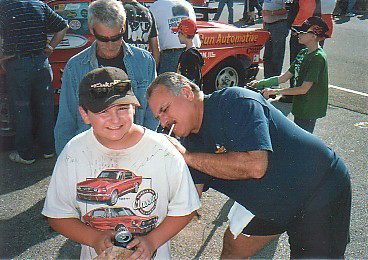 2009 was Animal Jim's 40 year anniversary of organized drag racing. For the 2009 Cordova World Series of Drag Racing, Animal Jim was featured match racing Arnie the Farmer Beswick. AJ drove his legendary nostalgia orig. Pro Stocker from the 80s called Zeke and displayed his orig. Drag car he started with 40 years before, The Big Animal 57 Merc.

Celebrity Announcer, Bret Kepner, also got in the act signing autographs at Animal Jim's pit.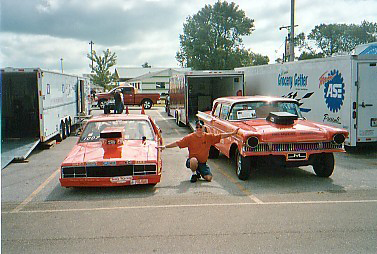 Pictured with AJ's cars is Ernie Whittington of K&E Auto Sales in Princeton, IL. K&E was 2009 World Series Event Sponsor and Animal Jim Sponsor. Ernie and Animal Jim, both Peru, IL. natives, go back to working together at Car Town in LaSalle, IL. in the 60s and racing each other at Oswego Dragway in the early 70s. Animal Jim's crew at this event was Al Schmitt, Doc Smith, Kenny King and Jim's partner for life, Linda Lou Feurer.