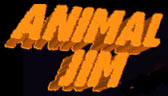 Drag Racing Career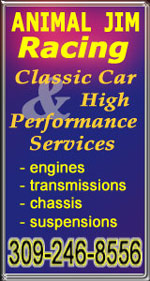 CLICK HERE
52nd Annual World Series of Drag Racing
Cordova Dragway Park in Cordova, Illinois
August 2005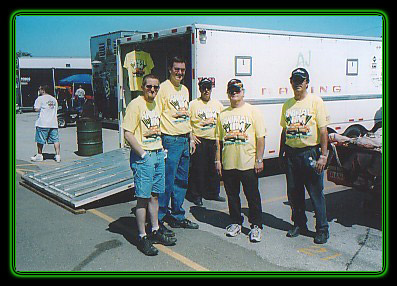 The crew: (L to R) Douglas Schmitt, Chris McMahan, Bob McMahan, Al Schmitt and Dave McMahan.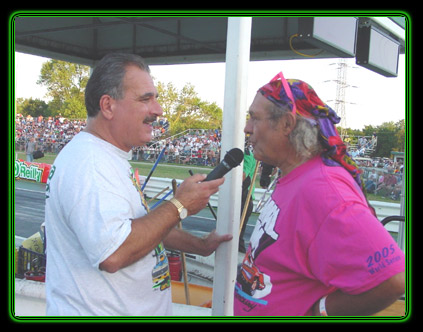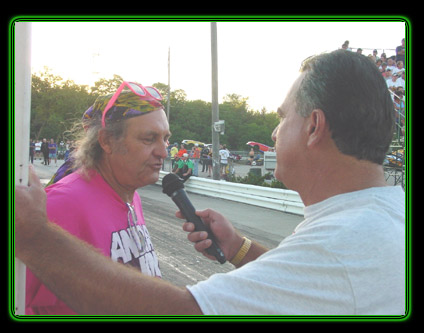 Bret Kepner doing a starting line interview before the main event of the evening.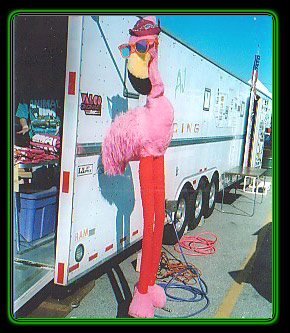 Our Mascot, the Wunder Bird Flamingo, was given to me by Bret Kepner 10 years ago.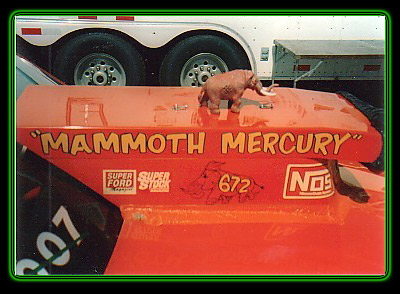 The Mammoth trumpets a big snarly moan with a button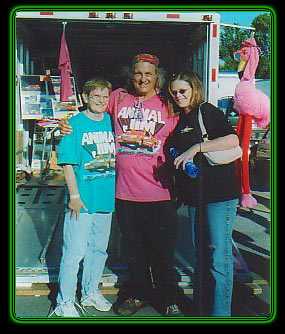 Wife Linda and me with the granddaughter of my mentor, the late Bob Olmstead.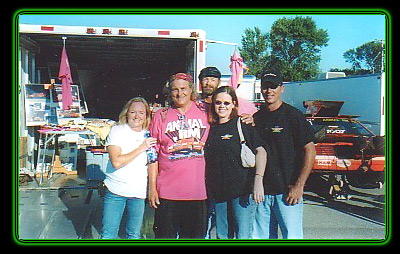 Posing for a picture with Bob Olmstead's daughter Linda Ridley (far left) & family. Linda is from LaSalle Peru, Illinois, my original home town. I've known her since she was a wee child growing up.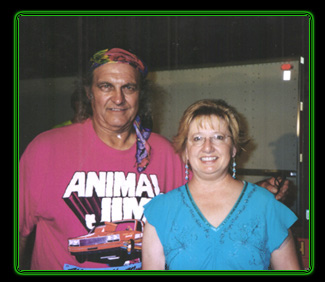 Vickie Kluge, my webmaster, computer savior and educator, drove down from Wisconsin.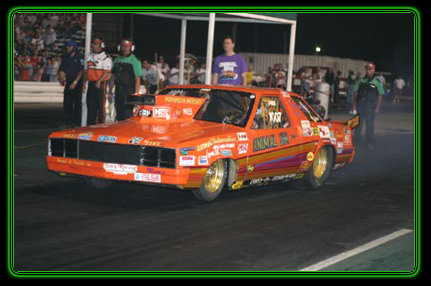 Photo taken by Cory Janssen shows crewman Chris McMahan behind the car. Chris is Operations Director at Rt. 66 Dragway in Joliet, IL. I work for him part time as a Tech Offical . Chris also holds an NHRA Pro Stock license and I crew for him
when he's racing. Chris joined my crew in 1987 when he was only 15 years old.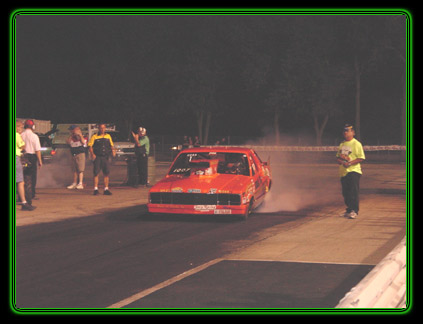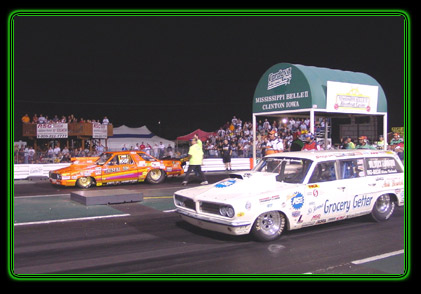 It's Zeke against Mrs. B's Grocery Getter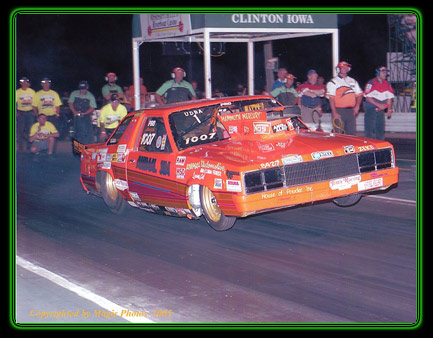 Last run of the night. Photo taken by Mark Bruederle for Magic Photos - owned by Mike & Lynn Garland.