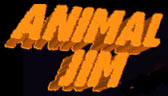 Drag Racing Career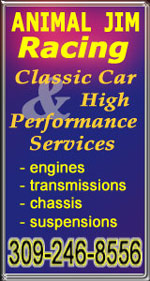 CLICK HERE


50th Annual World Series of Drag Racing
Cordova Dragway Park in Corodova, Illinois
August 2003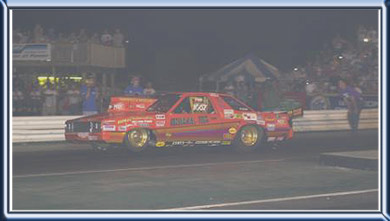 The 25 year old Zephyr shows it still has the Right Stuff and cranks out mid 7's with ease during Animal Jim and Eric Larson's exhibition match race at Cordova Dragway's 50th Anniversary World Series of Drag Racing in 2003. The crowd loved it!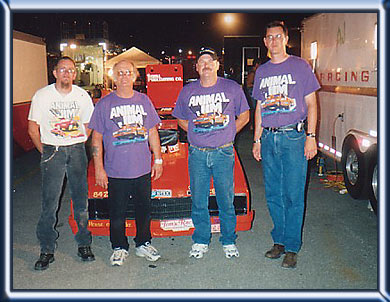 "The Reunion"


This is most of the original crew from the mid to late 1980's, the Zephyr's most glorious days. (L to R) Douglas "Shaggy" Schmitt, Al Schmitt, Danny Smith, and Chris McMahan. Missing is Ed Fogelsonger and Rick Davis.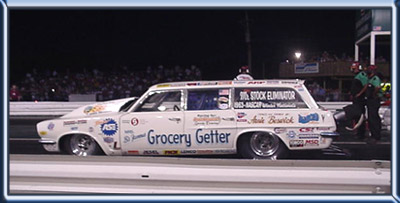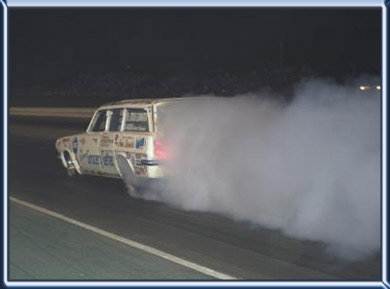 Arnie "Farmer" Beswick was scheduled to race against Animal for the '03 Series, however, an accident at an exhibition race just three weeks prior sent a critically burned Arnie to the hospital In his place ran Eric Larson in his Beswick tribute car; the legendary 1962 Pontiac Tempest station wagon "The Grocery Getter". Eric and Animal put on a crowd-pleasing show, and while Arnie was still recovering in the burn center in a St. Louis hospital, Mrs. Beswick was on hand for the special event.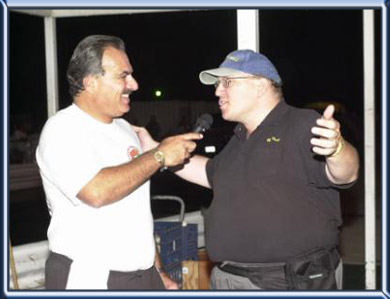 Special guest announcer Bret Kepner has a few words with Bill Pratt of Draglist.com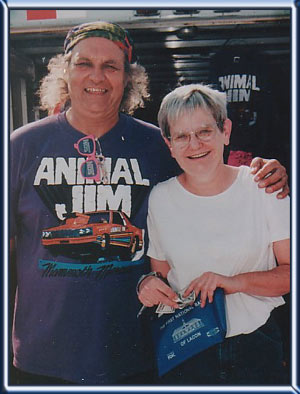 Animal Jim and wife Linda
(Photo courtesy of Mark Bruderle)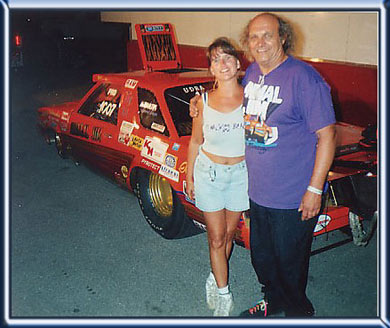 ... with niece Michelle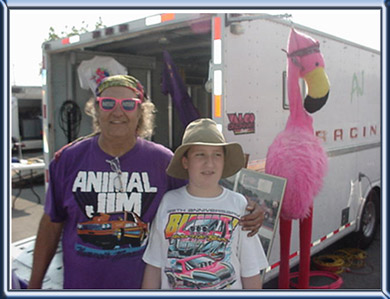 ... with Jason Pratt son of Bill Pratt of draglist.com
(Photo courtesy of Mike Garland)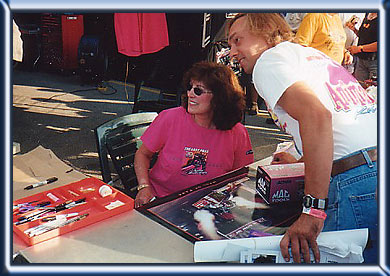 Shirley Muldowney's Last Ride Tour


Shirley and Don Garlits had top billing. Arnie Beswick and Animal Jim were also billed at the '03 Series. Four old timers with over 150 years of drag racing total! The fan wearing an Animal Jim shirt and getting Shirley's autograph is Joe Wagner, Jim's friend from LaSalle, Illinois.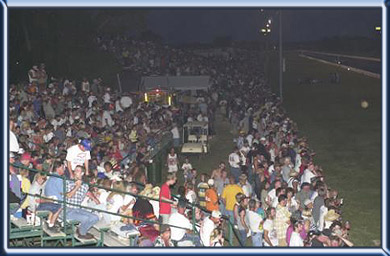 It's always a standing room only crowd at "The Series"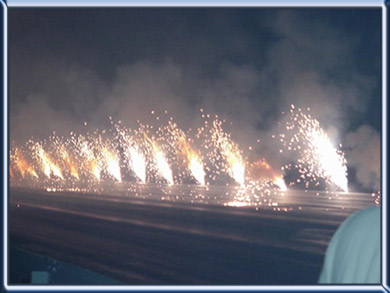 An impressive fireworks display ends the event.



Unless otherwise specified, photos courtesy of Jason & Bill Pratt.