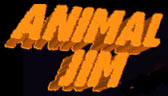 Drag Racing Career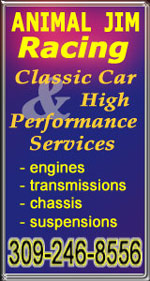 CLICK HERE
58th World Series of Drag Racing
August 27th, 2011
Starting in 1980 I won Pro Stock at both the Summer Nationals and World Series drag races at Cordova many times. Three years in a row once. Three-Peats.

The 88 World Series was the most dramatic. I managed to win and seal the 88 UDRA World Championship with an engine wounded from the last round. 2001 World Series was the time I ran as a contestant there. It capped my 6th. national championship.

Now I am The "Bronco Billy" of Drag Racing




Allen Schmitt my retired crewchief of over 25 years backing me back into the groove after a burnout.Probably still out 300 ft. past starting line.Al makes it to the closer events. Al and I made lot of drag race history together. Three of 6 championships with Al.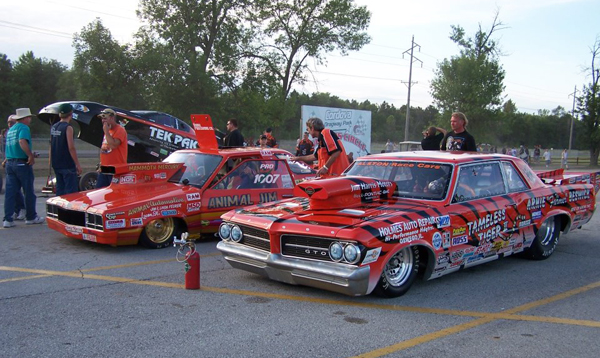 It is just minutes till we run Bewick again. My right hand man Danny Smith in AJ Orange shirt talking to couple fans in staging lanes. I'm strapped in-Beswicks crewman is talking to me.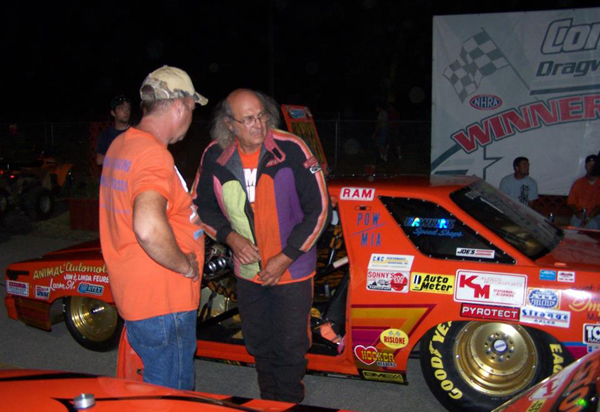 Getting ready to run Arnie Beswick at the 58th.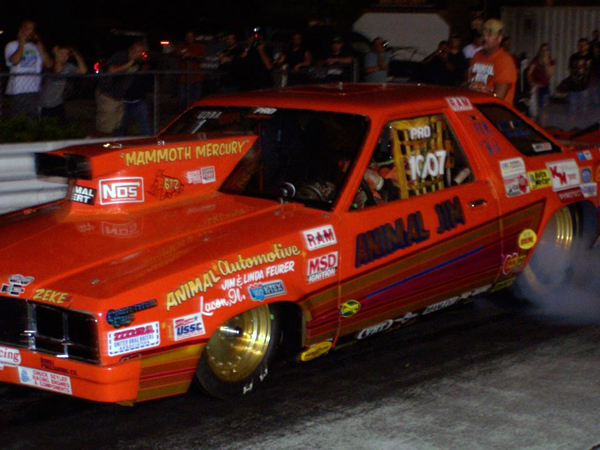 Starting my burnout on first run of two VS my old friend and match race partner Arnie The Farmer Beswick