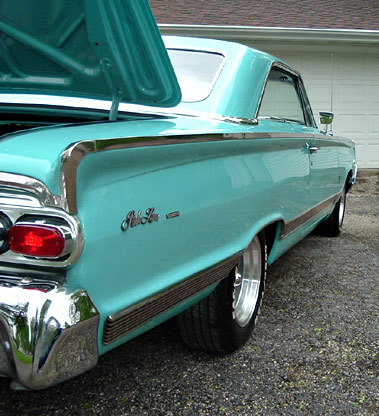 This car belongs to my client Tom Thompson from Utica, Illinios. It is a '64 Mercury Park Lane fastback. It was an original 390 4-speed.

Tom has now installed a 427FE 425 HP engine in it. Color is Peacock. This car was featured on Speed Channel's American Muscle Cars a while back. Awesome car!

Tom is a mechanic at the Ford dealership in Ottawa, IL.